300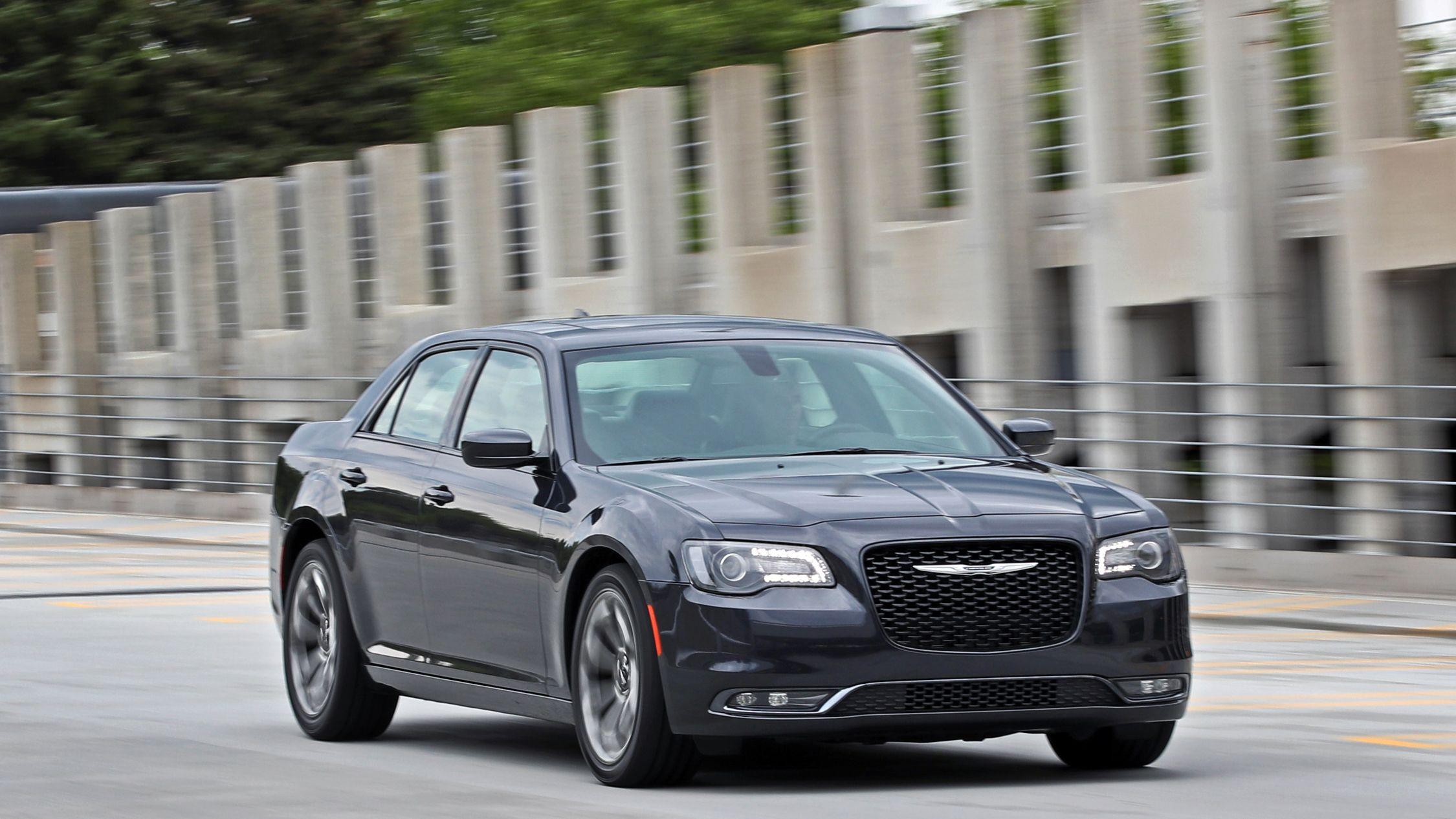 Chrysler 300 2023
Price and specs in UAE
Est arrival: Coming soon
For more information
Contact us
Starting from AED 160,000
Chrysler 2023 price & specifications in UAE 2023
The Chrysler 2023 is a full-size car that comes with a bold exterior design and a roomy and functional interior. It's the beloved luxurious American sedan that also has a touch of classiness in its design. With some sportiness, it becomes you're comfortable daily car with great performance. What makes the Chrysler 300 special is its very comfortable handling and high-quality ride. The car is stable, smooth, and comfortable; it has the looks and also the performance, with a tiny luxurious styling on the inside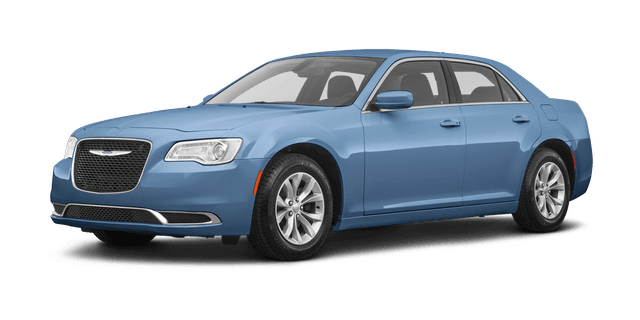 3.6L V6 engine

8-speed automatic transmission

10.1-inch touchscreen infotainment system

Six-speaker sound system

Rearview camera

18-inch alloy wheels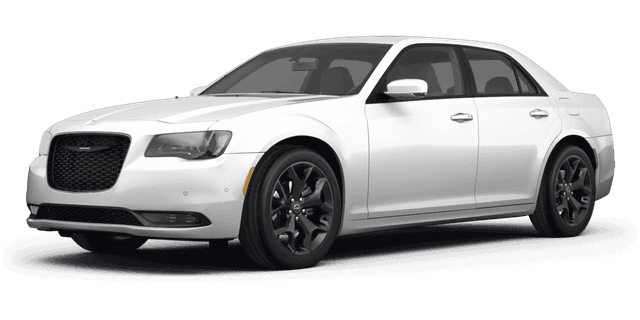 Additional features on the 300 S Luxury:
Nine-speaker sound system

Heated front seats

Power-adjustable front passenger seat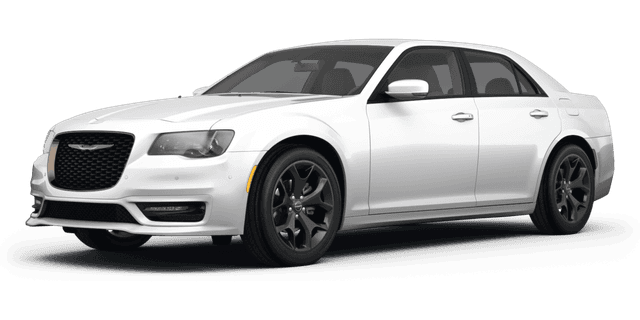 Trim
Chrysler
300
Luxury Series
Additional features on the 300C Limited:
19-speaker Harman Kardon sound system

Panoramic sunroof

20-inch alloy wheels
Chrysler 300 interior and infotainment
The front seats of the Chrysler 2023 are heated and ventilated, with several fabric or leather options. The multifunctional steering wheel is wrapped with leather for a more luxurious look. The accents decorating the interior also differ depending on the trim. For example, the Chrysler 300 Luxury Series comes with a woody central console, while the latter is fully black in sportier trims. Even the leather and stitching colors vary depending whether the trim is sporty or tending to be luxurious. A panoramic sunroof is available.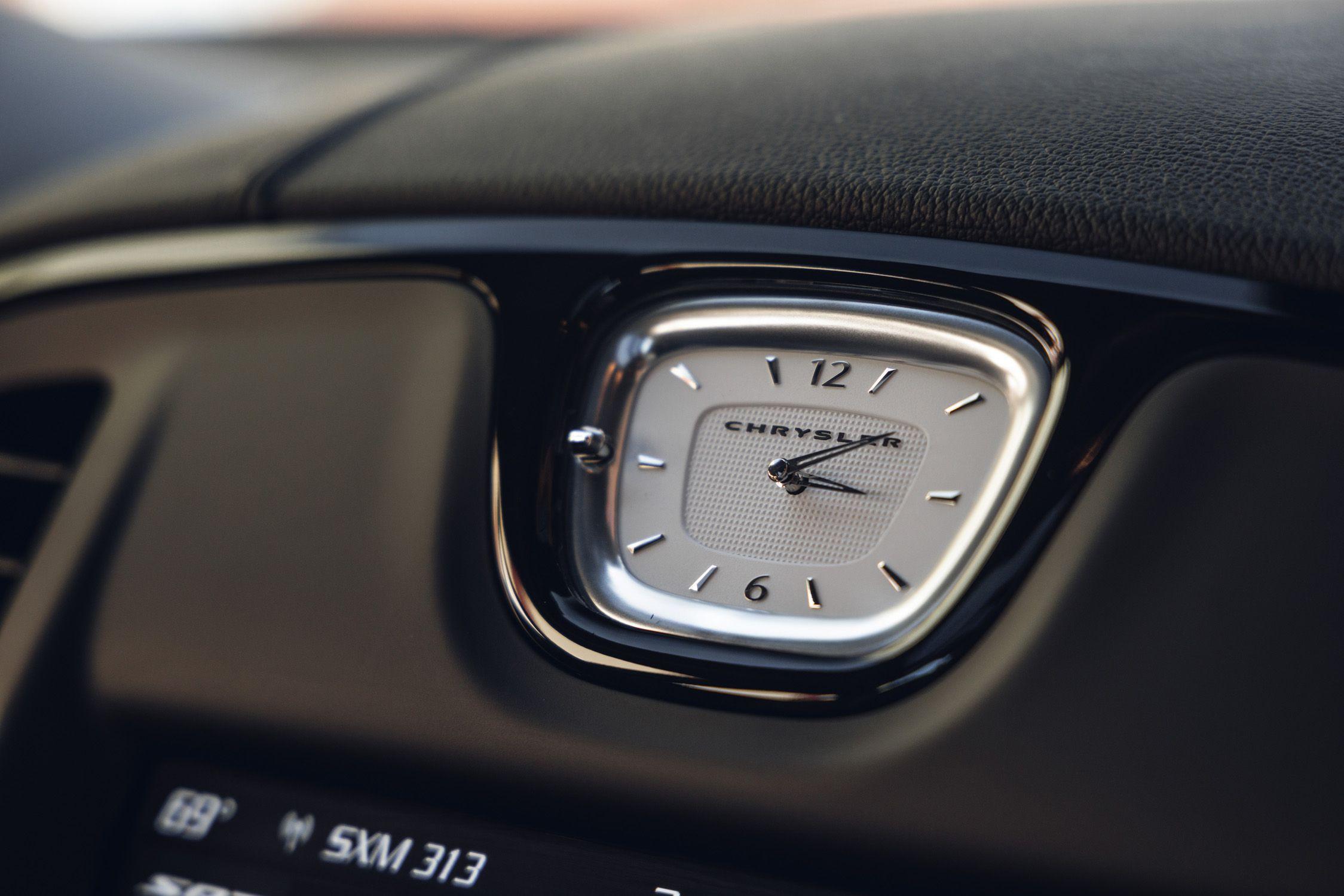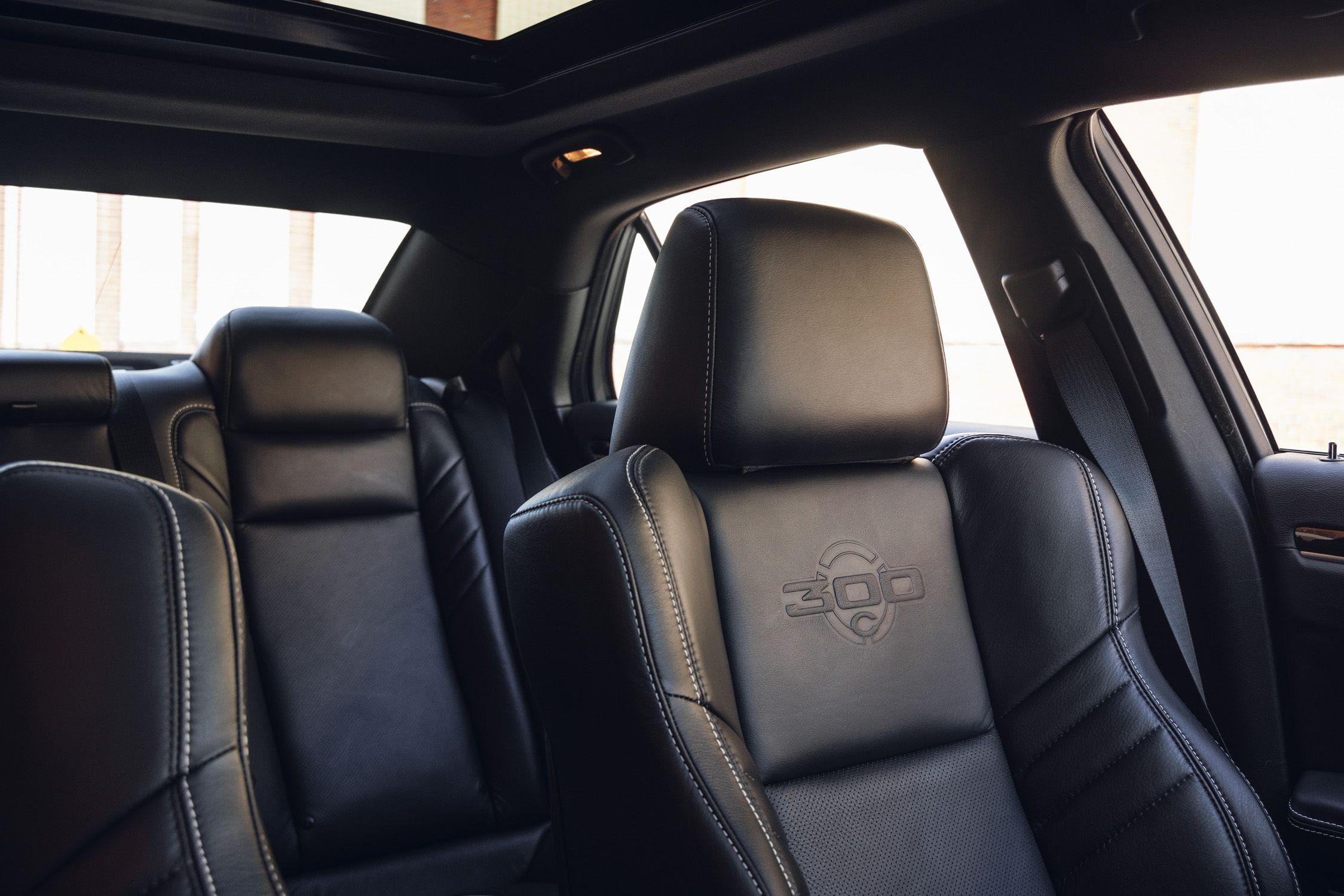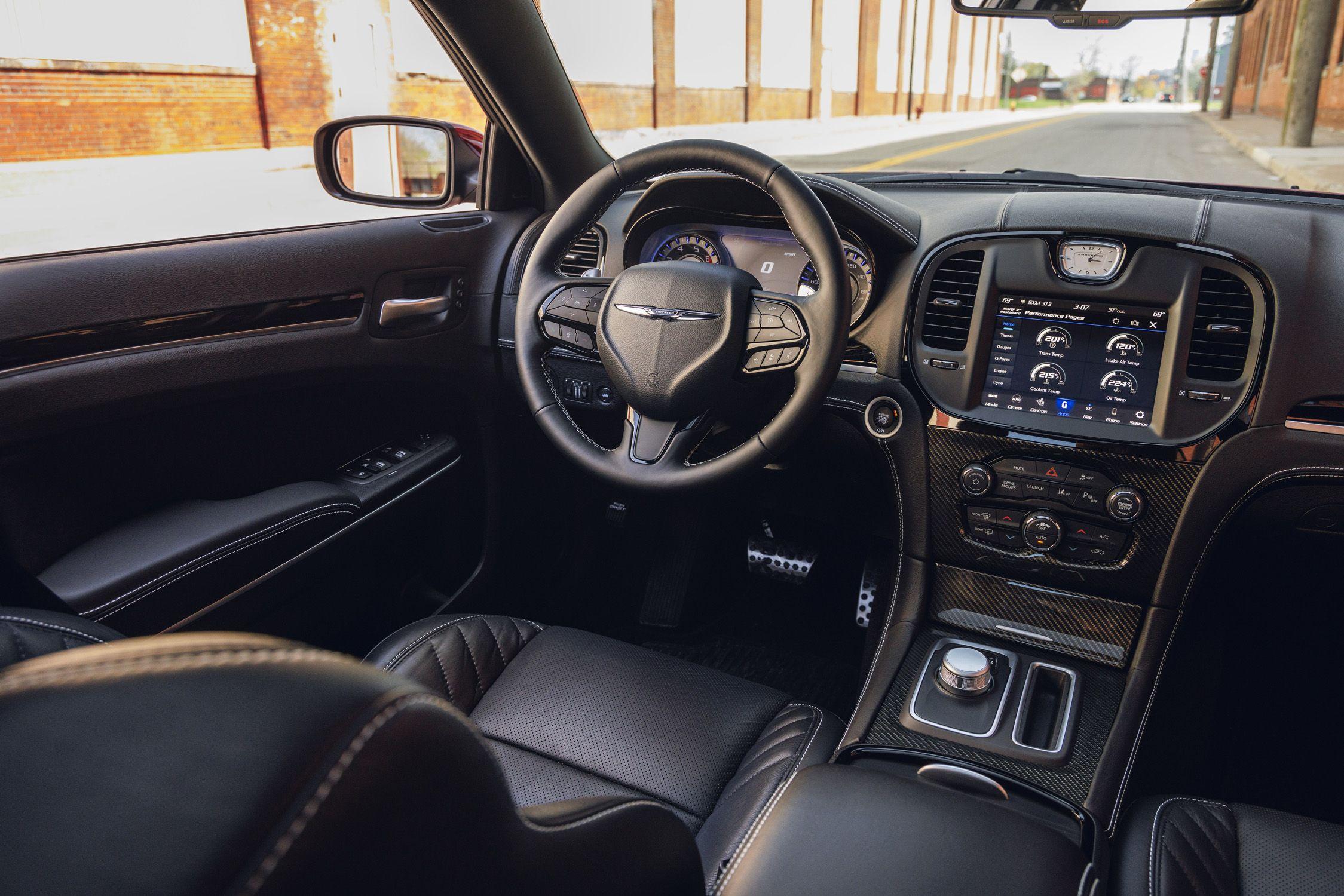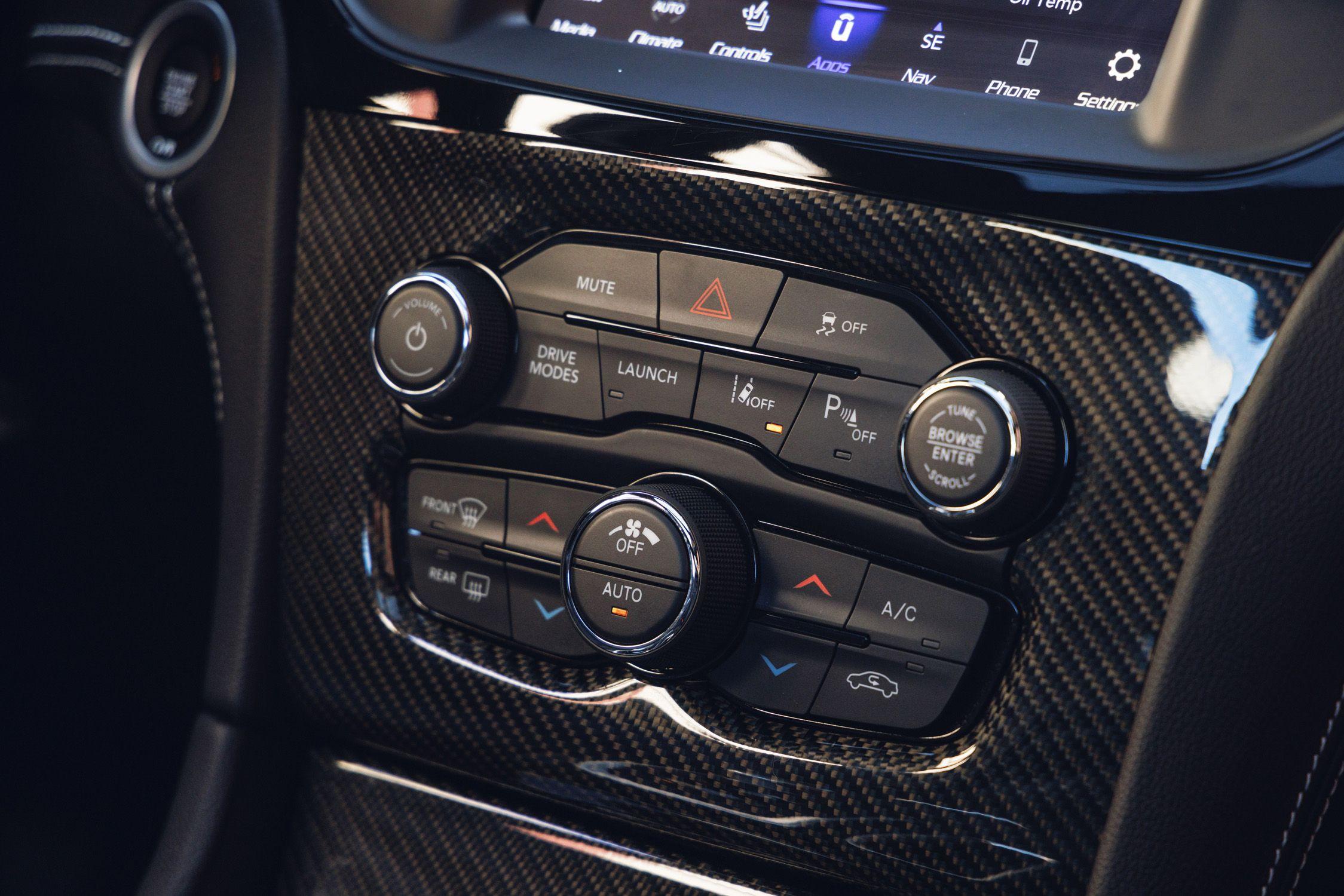 Car Final Review
The 2023 Chrysler in the UAE is a good choice for buyers who are looking for a full-size sedan that offers a luxurious driving experience. It is also a good choice for buyers who need a car that can seat up to five people and has a large trunk.
Cars with similar price tag
Choose the right plan for you
Monthly plans
Get a car on a shorter monthly basis
Learn More
Dealership certified cars
Easy monthly payments
No salary certificate
Affordable one-time starter fee
Fully digital subscription process
View inventory
Subscribe to Own
Buy a car with zero loan and no interest.
Dealership certified cars
Easy monthly payments
No deposit
Swap, pause or cancel anytime
Fully digital subscription process
Only in Saudi Arabia.
Frequently asked questions about Chrysler 300
Why is it recommended to lease the Chrysler 2023 instead of buying

Benefits of leasing usually include a lower up-front cost, lower monthly payments compared to buying, and no resale hassle

What is the fuel average of the Chrysler 300 2023?

The fuel average of the Chrysler 300 2023 is around 7.8 L/100 KM.

Is the Chrysler 300 front-wheel drive?

No. Most Chrysler 300 trim levels are rear-wheel drive. All-wheel drive is available on the Chrysler 300 Touring and Touring L models.

Are the prices you see on the website are the final prices?

The price you see in the app includes VAT and all the fees associated with having a car. The only fees you will pay separately from this include fuel, parking, toll fees, and any traffic fines you may incur during you're subscription.
invygo Tech FZ LLC | info@invygo.com
358-361, Dubai Internet City Building 17, Dubai, UAE.