Escalade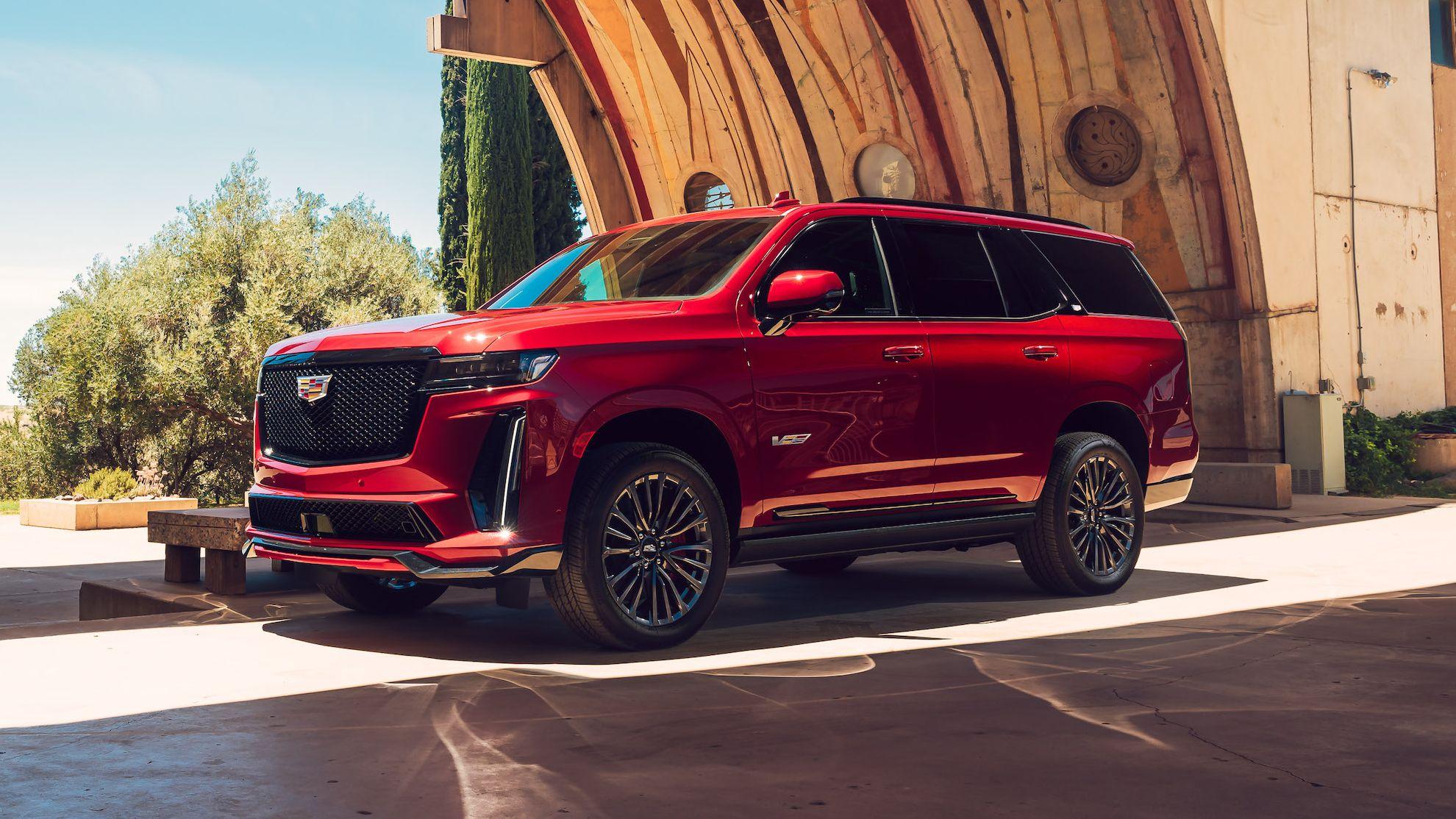 Cadillac Escalade 2023
Price and specs in Qatar
Est arrival: Coming soon
For more information
Contact us
Cadillac Escalade price & specifications in Qatar 2023
The Cadillac Escalade is a popular full-size luxury SUV. The 2023 model year is no different, with a variety of versions to choose from. It is powered by a standard 6.2L V8 engine that produces 420 horsepower and 460 lb-ft of torque. A supercharged 6.2L V8 engine that produces 682 horsepower and 653 lb-ft of torque is available on the high-performance V model. All Escalade models are equipped with a 10-speed automatic transmission and all-wheel drive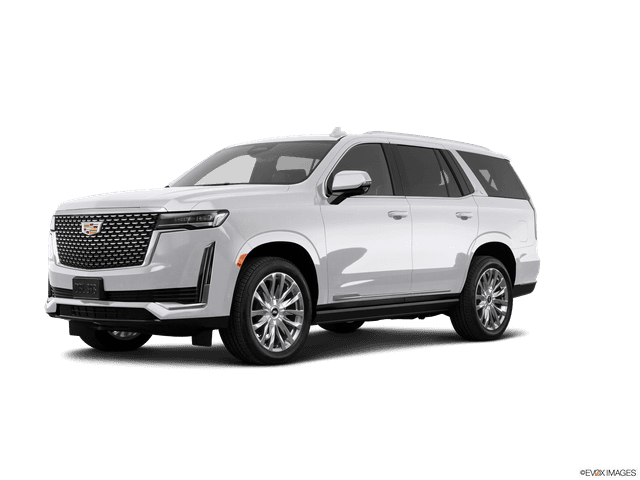 Trim
Cadillac
Escalade
Luxury
6.2L V8 engine

10-speed automatic transmission

all-wheel drive

38-inch curved OLED display

AKG Studio 19-speaker sound system

heated and cooled front seats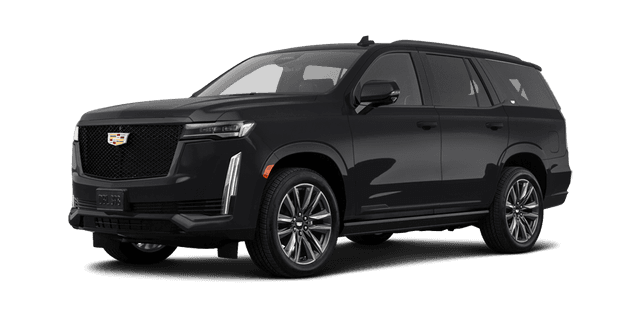 Trim
Cadillac
Escalade
Premium Luxury
panoramic sunroof

rear entertainment system

semi-aniline leather seats

chrome grille

22-inch alloy wheels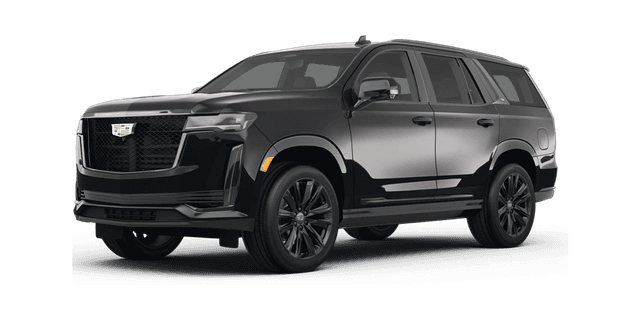 Trim
Cadillac
Escalade
Sport
black mesh grille

22-inch black alloy wheels

unique front and rear fascias

firmer suspension

sport steering wheel
Cadillac Escalade interior and infotainment
The Escalade's interior is designed to be comfortable and luxurious for all passengers. The front seats are supportive and spacious, and the second-row seats offer plenty of legroom and headroom. The third-row seats are best suited for children or small adults, but they can be used for occasional use.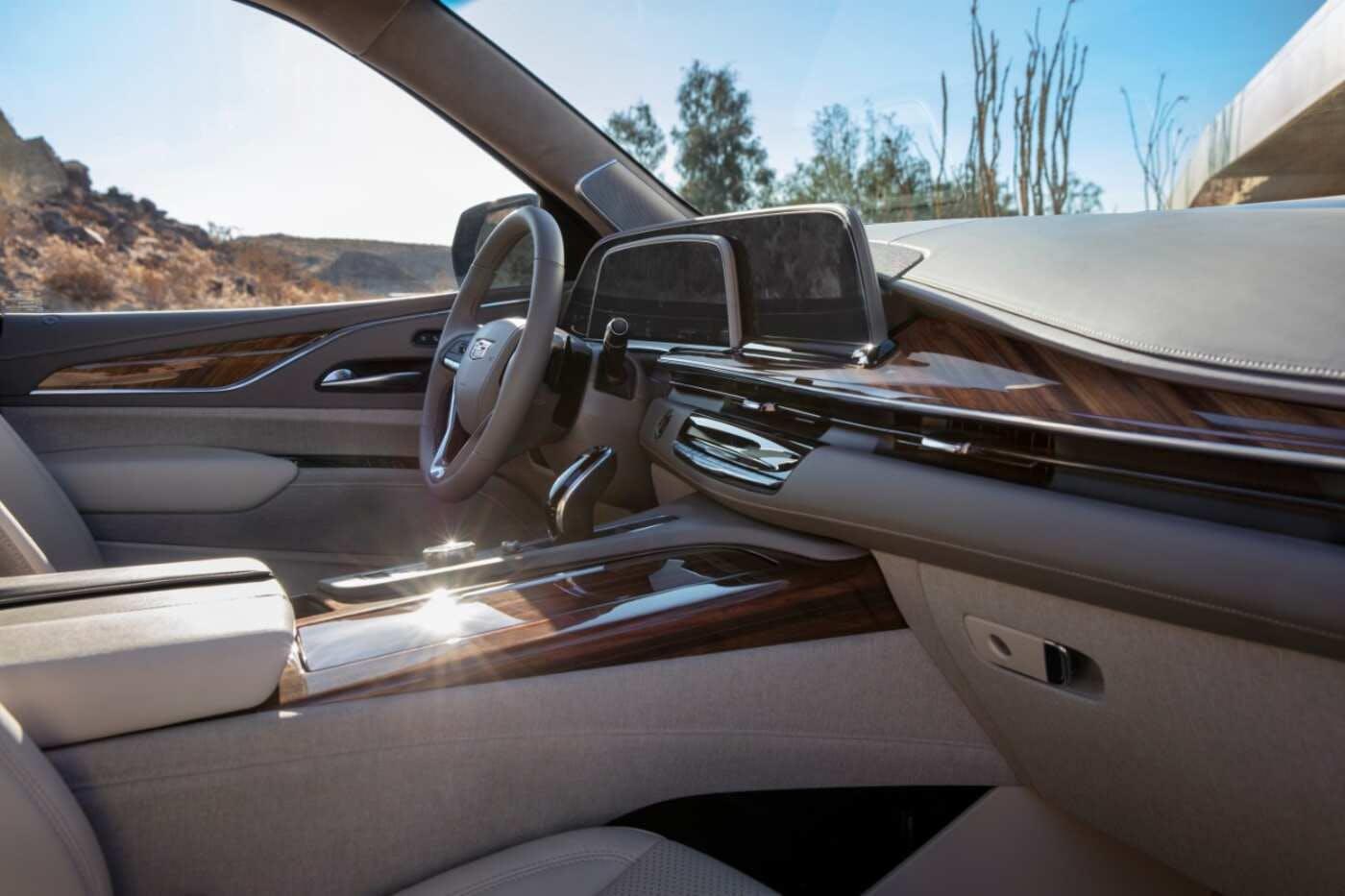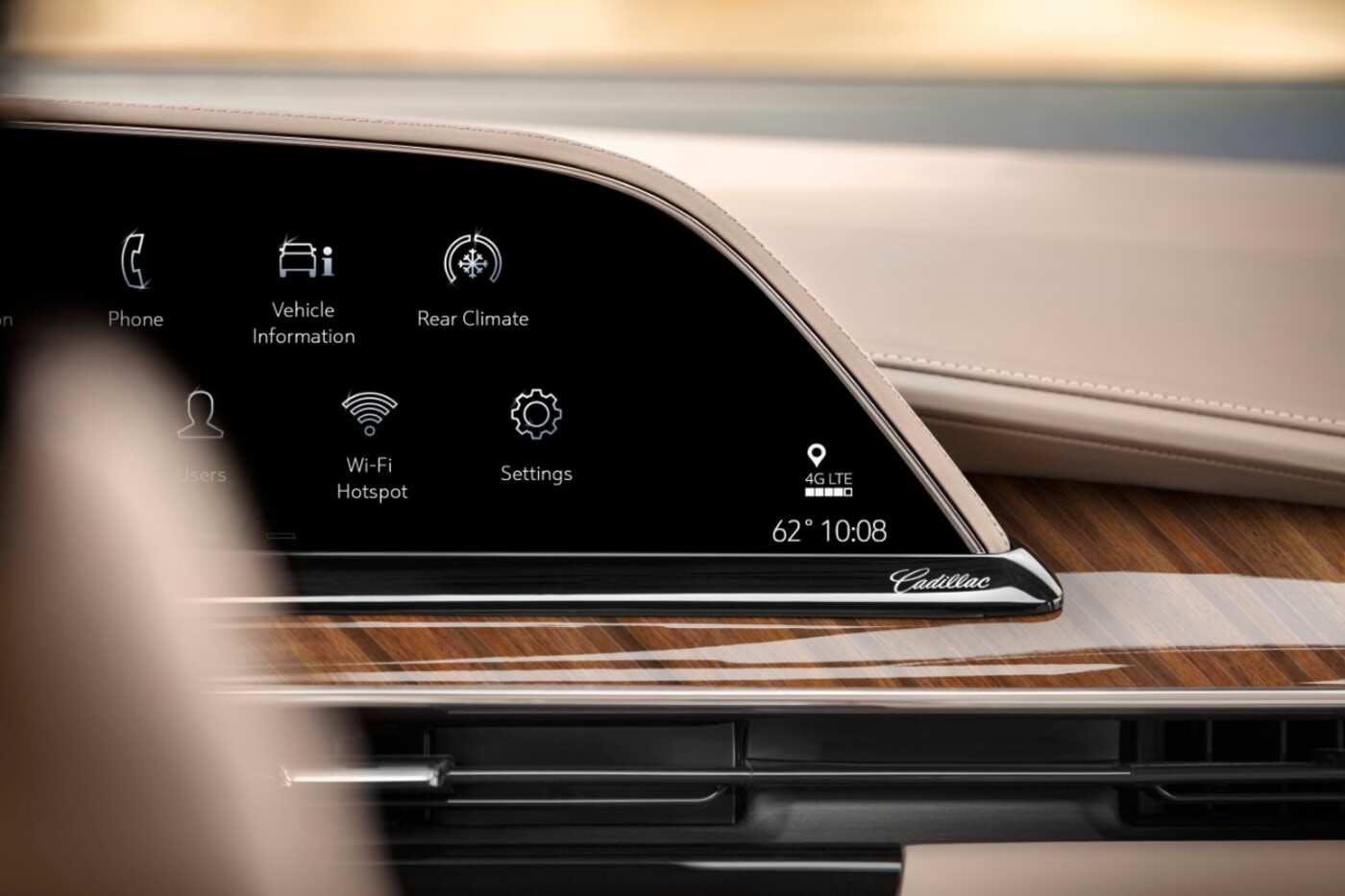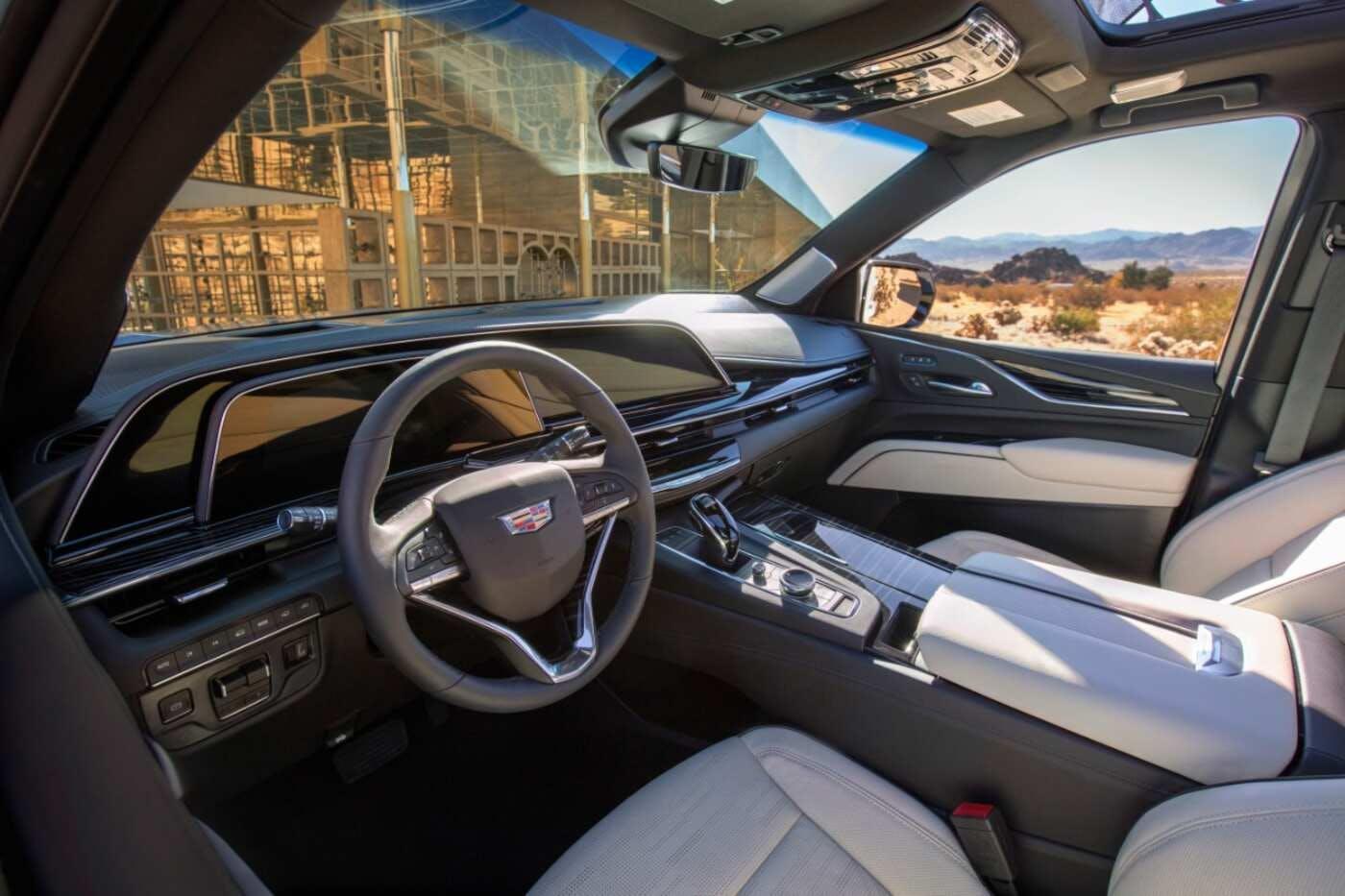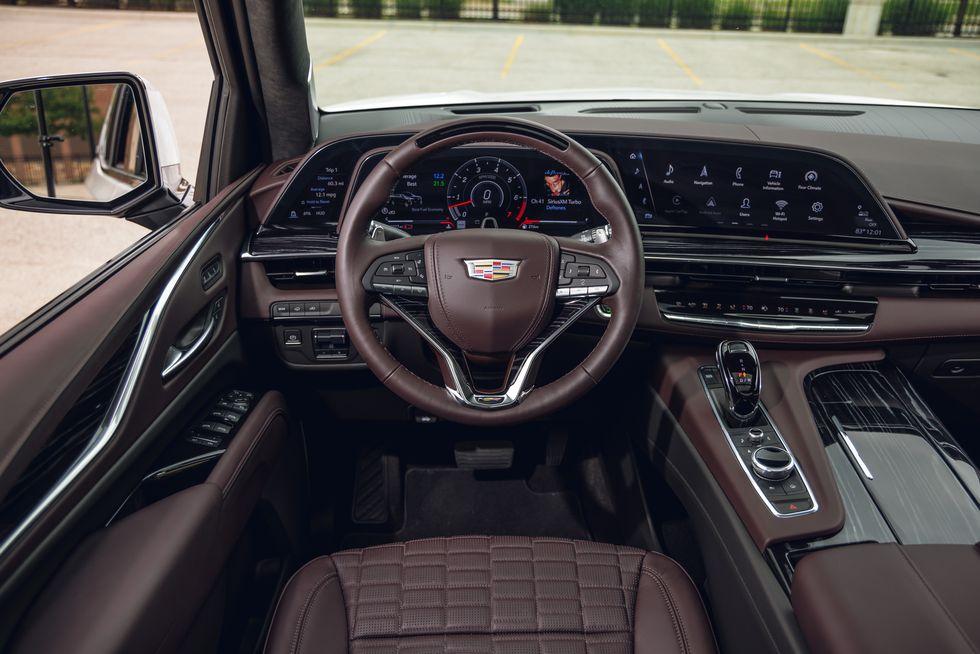 Car Final Review
The Cadillac Escalade 2023 is a luxurious and powerful SUV that offers a variety of features and amenities. It is a popular choice for families and individuals who are looking for a vehicle that is both comfortable and capable
Choose the right plan for you
Monthly plans
Get a car on a shorter monthly basis
Learn More
Dealership certified cars
Easy monthly payments
No salary certificate
Affordable one-time starter fee
Fully digital subscription process
View inventory
Subscribe to Own
Buy a car with zero loan and no interest.
Dealership certified cars
Easy monthly payments
No deposit
Swap, pause or cancel anytime
Fully digital subscription process
Only in Saudi Arabia.
Frequently asked questions about Cadillac Escalade
Why is it recommended to lease the Cadillac Escalade 2023 instead of buying

Benefits of leasing usually include a lower up-front cost, lower monthly payments compared to buying, and no resale hassle

What towing capacity is available with the 2023 Cadillac Escalade?

The 2023 Escalade has more than substantial towing capacity. When a driver properly equips the Escalade, it can tow as much as 8,200 pounds. This allows drivers to tow many different types of boats and trailers.

3-Is all-wheel drive (AWD) available on the 2023 Cadillac Escalade?

Yes, all-wheel drive is an available option on the 2023 Cadillac Escalade. Rear-wheel drive (RWD) is the standard drivetrain configuration. All-wheel drive has enhanced traction and stability.

Are the prices you see on the website are the final prices?

The price you see in the app includes VAT and all the fees associated with having a car. The only fees you will pay separately from this include fuel, parking, toll fees, and any traffic fines you may incur during you're subscription.
invygo Tech FZ LLC | info@invygo.com