Civic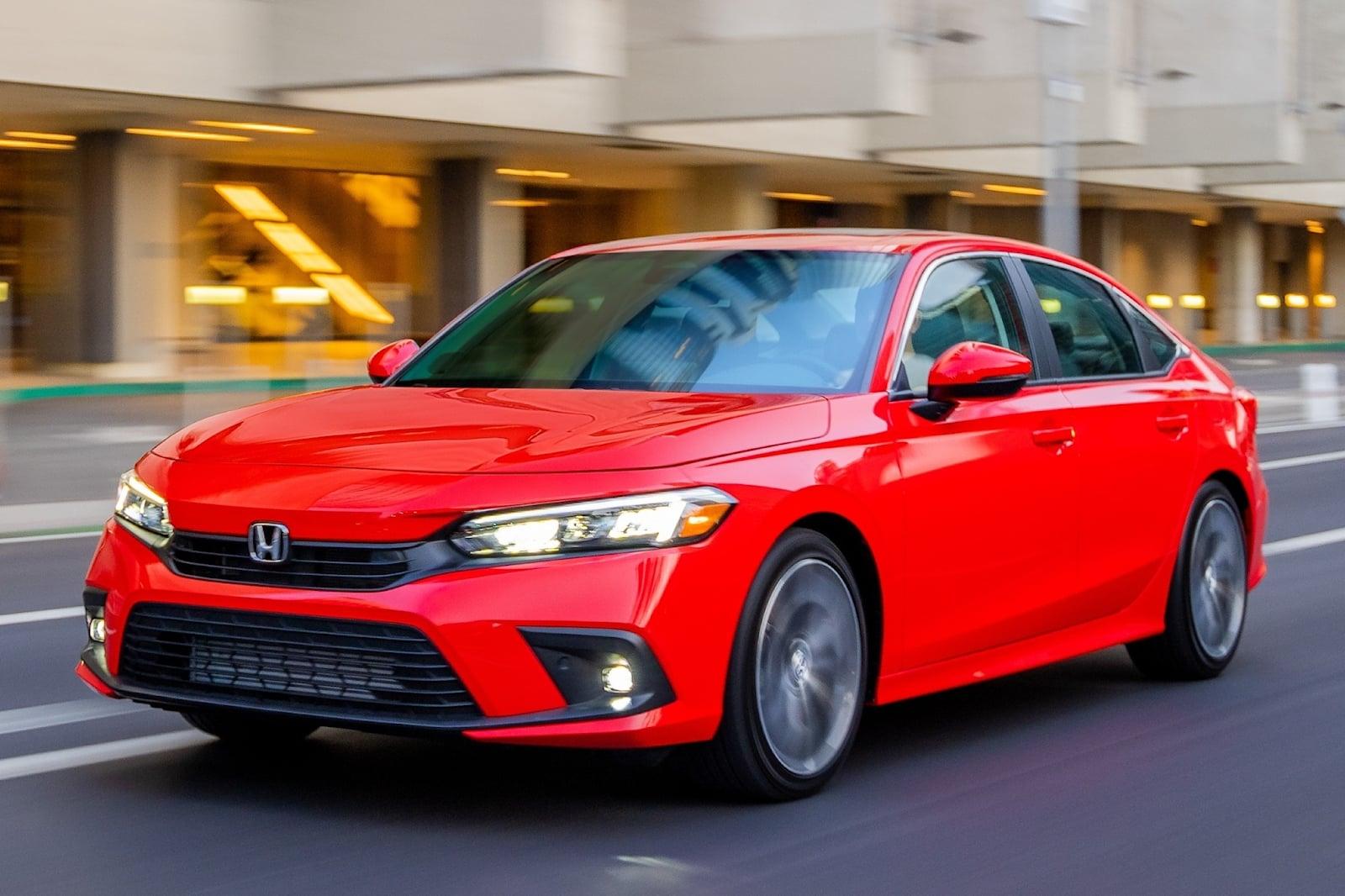 Honda Civic 2023
Price and specs in Qatar
Est arrival: Coming soon
For more information
Contact us
Honda Civic price & specifications in Qatar 2023
The car has a 1.5-liter four-cylinder (4-cylinder) engine with a turbo that generates a power of 180 horsepower and 240 Newtons. A meter of torque is connected to it by a CVT automatic transmission. This transmission transmits force to the front wheels for the car to operate with front-wheel drive. The engine takes the car from zero to 100 km/h in 7.5 seconds to a top speed of 210 km/h. The fuel consumption is 19.3 kilometers per liter, and the fuel tank capacity is 47 liters.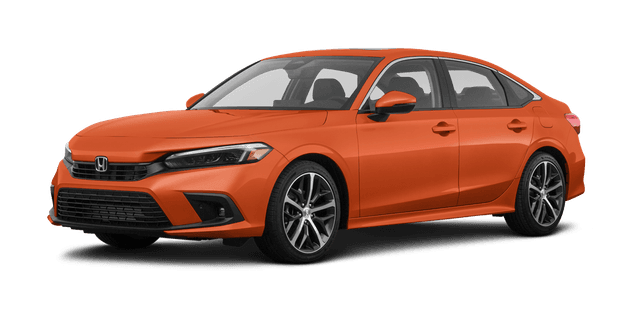 2.0-liter four-cylinder engine (158 horsepower, 138 lb-ft)

Continuously variable automatic transmission

16-inch steel wheels with plastic covers

LED headlights

Height-adjustable driver's seat

7-inch infotainment touchscreen

Four-speaker audio system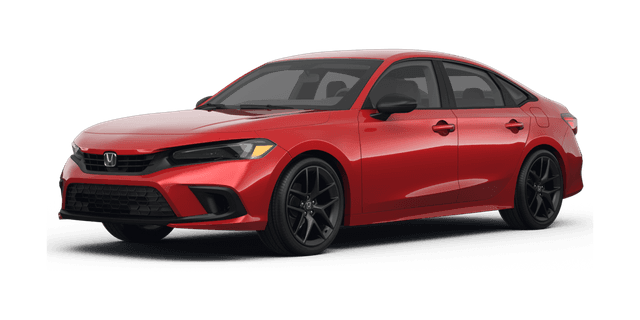 Based on the features of the LX, plus:
Available manual transmission (hatchback only)

18-inch alloy wheels

Remote ignition via the key fob (CVT only)

Keyless entry and ignition

Leather-wrapped steering wheel and shifter

Eight-speaker audio system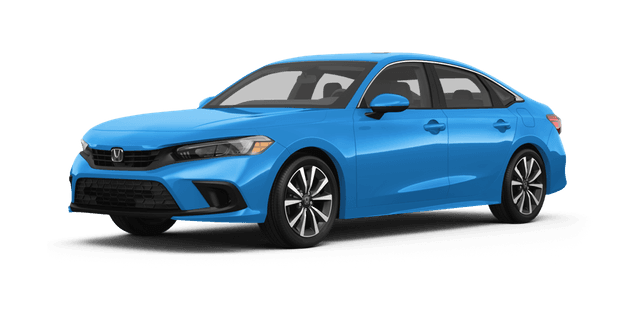 1.5-liter turbocharged four-cylinder engine (180 hp, 177 lb-ft)

17-inch alloy wheels

Heated mirrors

Sunroof

Dual-zone automatic climate control

Heated front seats

Power-adjustable driver's seat (EX-L only)
Honda Civic interior and infotainment
The cabin has an attractive design. All controls are within easy reach and intuitive to use. It's also roomy — the front can comfortably seat taller and shorter passengers equally well, and the rear seats will accommodate average-size adults with no problem. Rear legroom is abundant and headroom is adequate.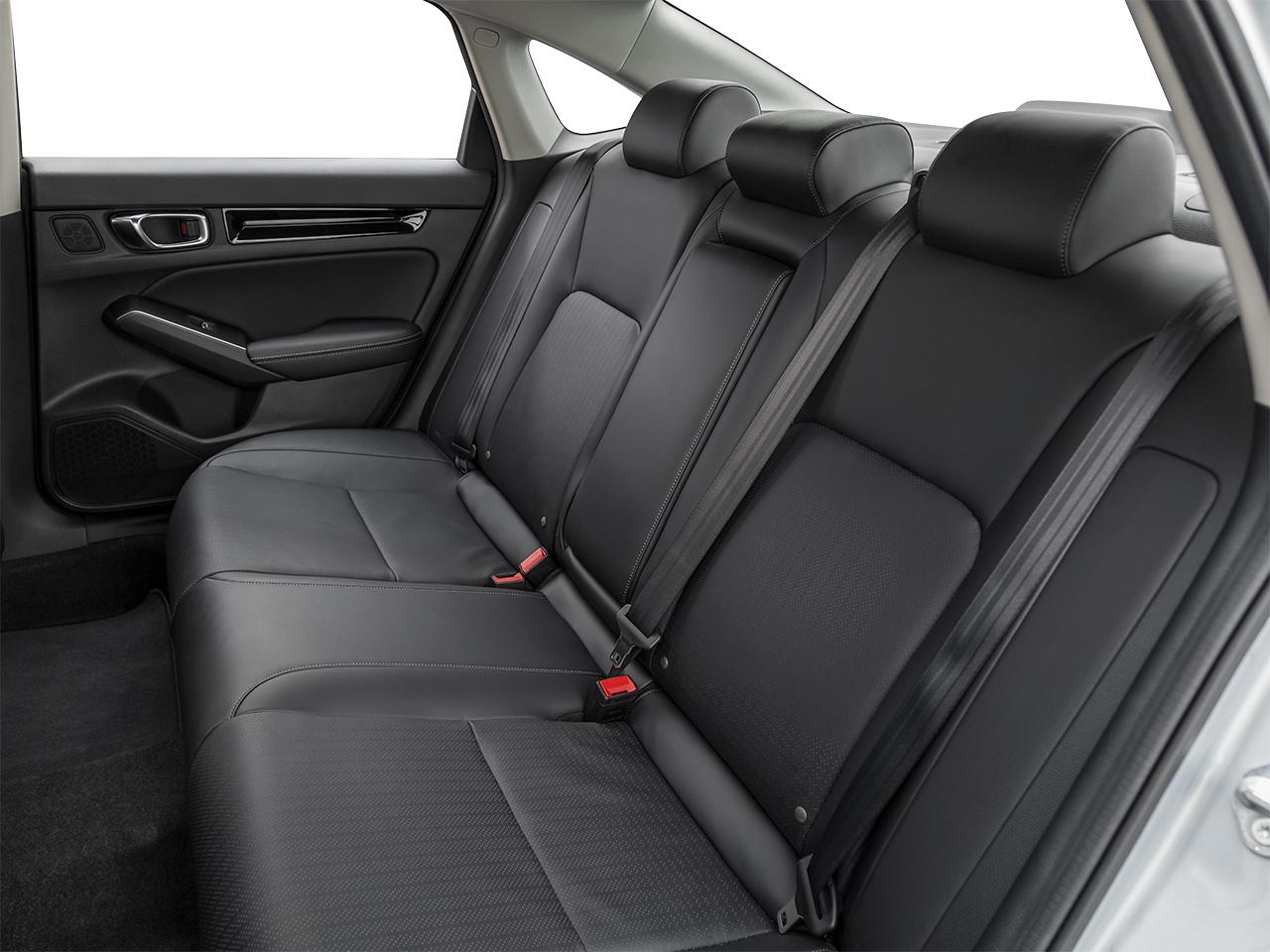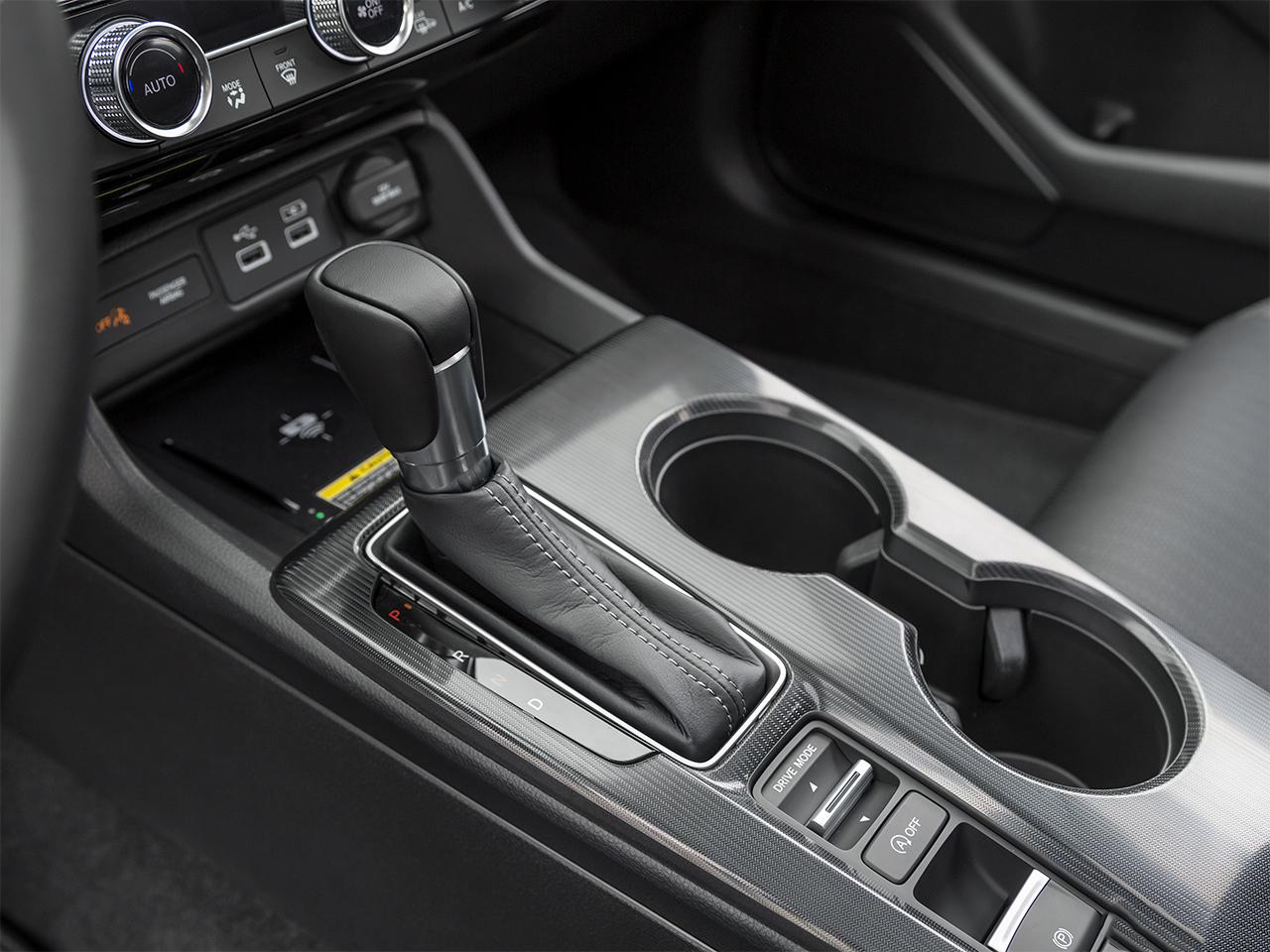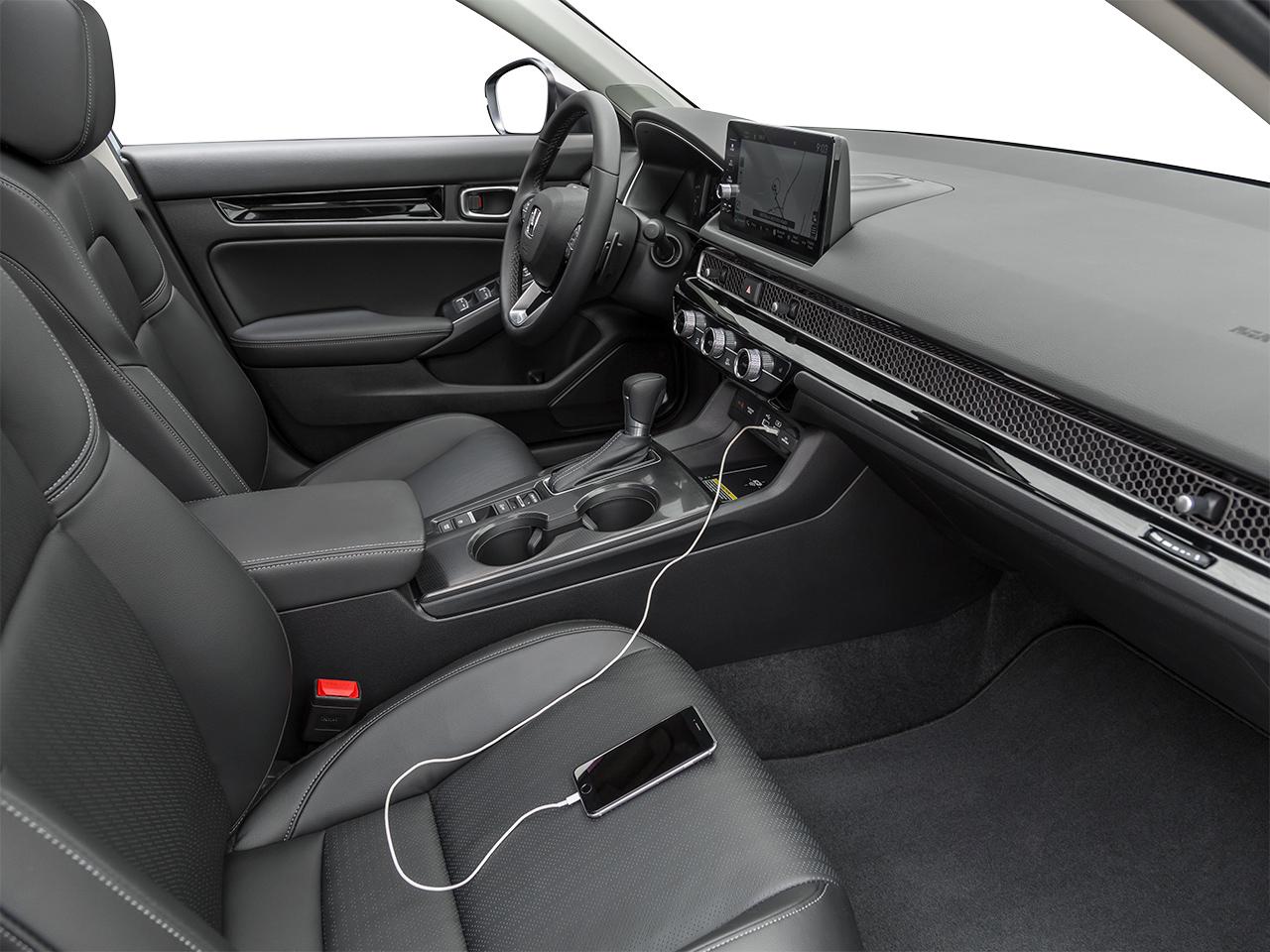 Car Final Review
It's a great car that handles well and has ample power. I love the smoothness and acceleration I get from the 1.5T engine and CVT transmission. Lots of nice features and tech such as a sunroof, dual climate, remote start, heated seats, heated side mirrors, apple carplay, and blind spot monitoring.
Choose the right plan for you
Monthly plans
Get a car on a shorter monthly basis
Learn More
Dealership certified cars
Easy monthly payments
No salary certificate
Affordable one-time starter fee
Fully digital subscription process
View inventory
Subscribe to Own
Buy a car with zero loan and no interest.
Dealership certified cars
Easy monthly payments
No deposit
Swap, pause or cancel anytime
Fully digital subscription process
Only in Saudi Arabia.
Frequently asked questions about Honda Civic
Why is it recommended to lease the Honda Civic 2023 instead of buying

Benefits of leasing usually include a lower up-front cost, lower monthly payments compared to buying, and no resale hassle

Is the Honda Civic 2023 a good car?

It's hard to fault the Honda Civic, which has remained popular for decades thanks to its practicality, comfort, and excellent gas mileage. It's a good choice for many drivers, and the latest generation comes with advanced safety technology for added peace of mind on the road. The Civic is more engaging to drive than most small cars, and Honda still offers a manual transmission — a rarity these days.

How much does Honda Civic weigh?

A base 2023 Honda Civic Sport sedan weighs 2,935 pounds. The hatchback version weighs three pounds less, thanks to its lightweight manual transmission. The heaviest Civic, the Type R, tips the scales at 3,188 pounds.

Are the prices you see on the website are the final prices?

The price you see in the app includes VAT and all the fees associated with having a car. The only fees you will pay separately from this include fuel, parking, toll fees, and any traffic fines you may incur during you're subscription.
invygo Tech FZ LLC | info@invygo.com