Rio
Kia Rio 2023
Price and specs in Qatar
Est arrival: Coming soon
For more information
Contact us
Kia Rio Price & Specifications in Qatar - 2023
Combining comfort, safety and performance in an appealing look, Kia Rio 2023 has two models: 4-Door and 5-Door, with prices starting at QAR 54,500 up to QAR 67,500. The Rio 4-Door dimensions are 4365 mm L x 1720 mm W x 1455 mm H, while the Rio 5-Door dimensions are 4065 mm L x 1725 mm W x 1460 mm H. Up to five people can ride in comfort in both variants, and the rear seats split 60:40 and fold flat, giving you more flexibility to manage cargo and passenger space.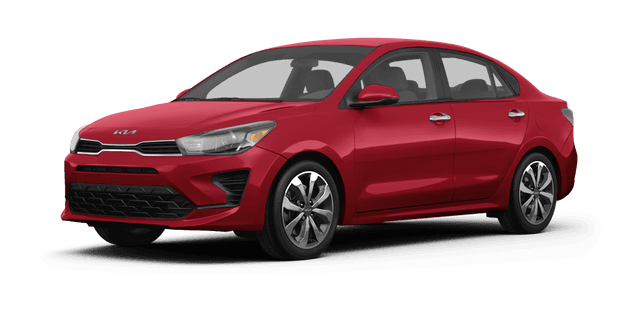 6-speed automatic or manual transmission

Cargo volume: 288L

Power Output: 108 and 135 Nm of torque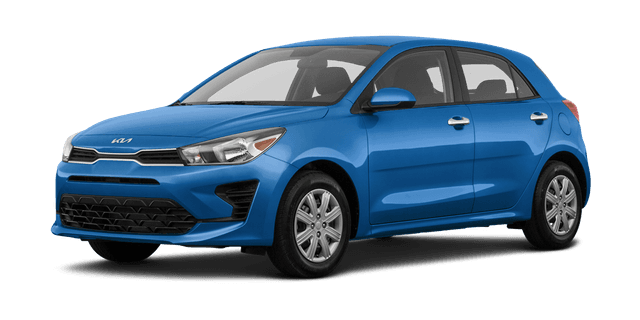 Automatic transmission: 4-speed | Manual transmission: 6-speed or 5-speed

Cargo volume: 492L

Power Output: 101 and 133 Nm of torque

Sunroof

Google Android Auto, Apple Carplay and voice recognition
Kia Rio Kia Rio 2023 Interior and Infotainment
The two models of Kia Rio 2023 have rear USB charging port, supervision cluster with 3.5" LCD screen, Bluetooth, steering wheel audio remote control, front & rear door bottle holders, and smart key with easy keyless entry. They also have 6 airbags, Parking Distance Warning-Reverse (PDW-R) and Hill-start Assist Control (HAC) to make your driving more safe.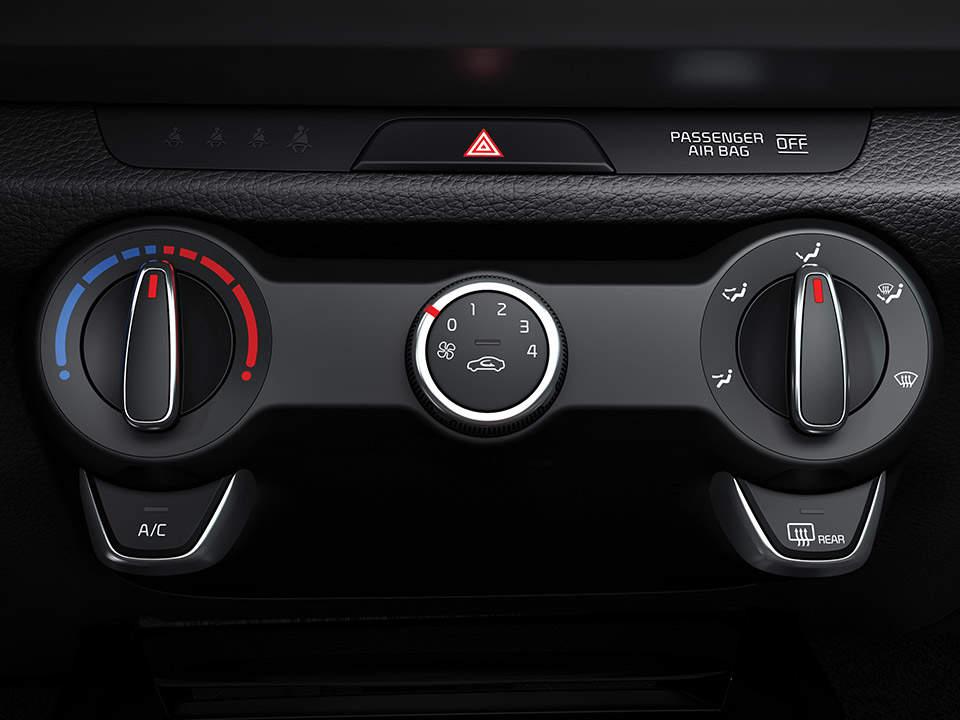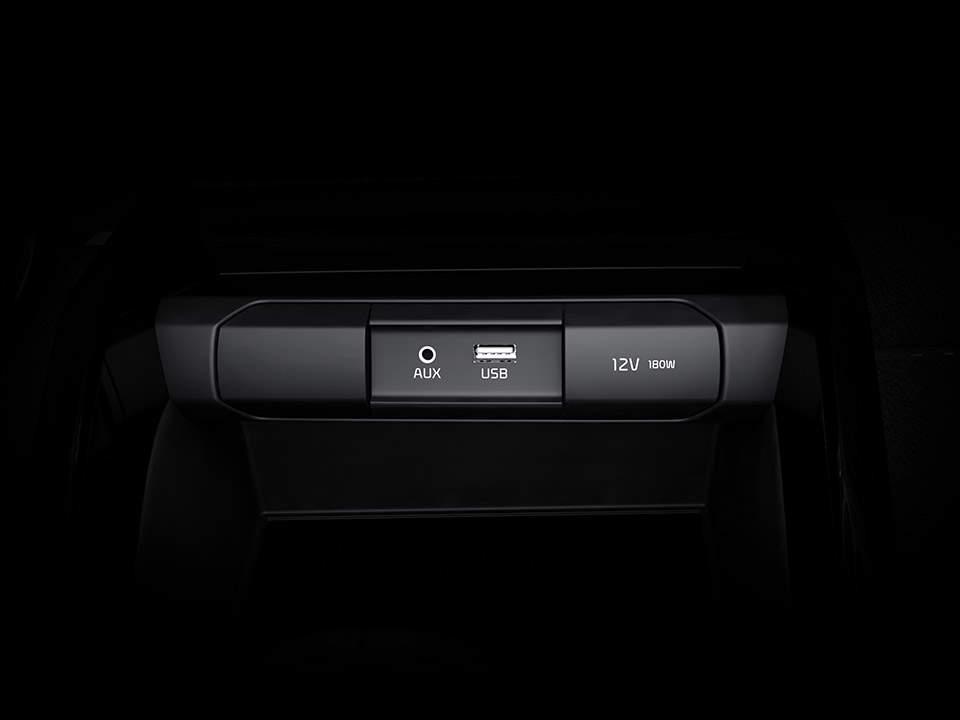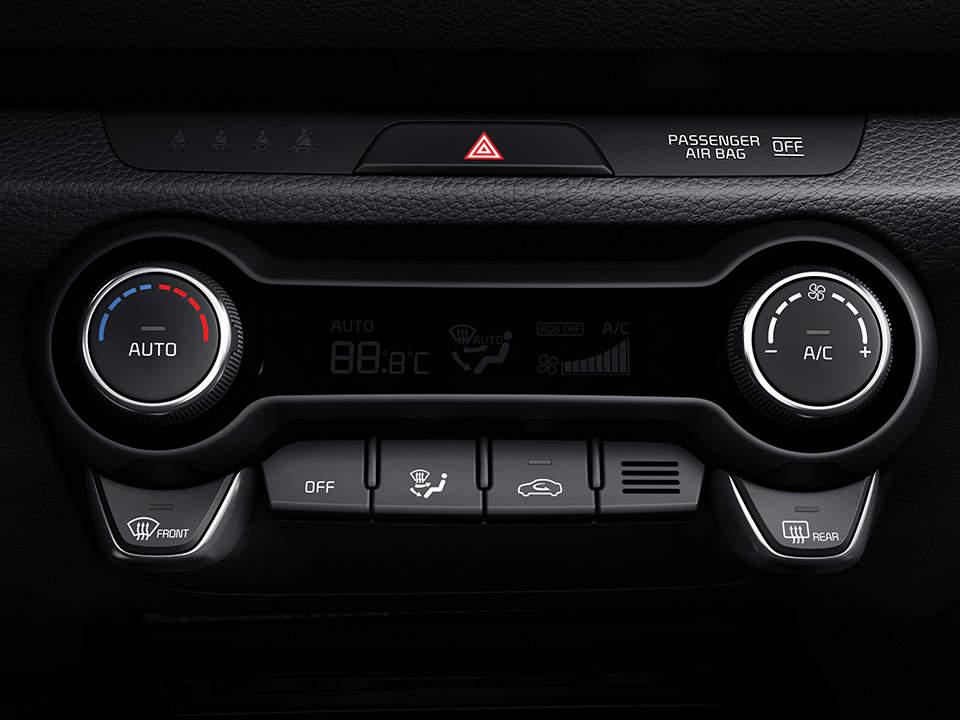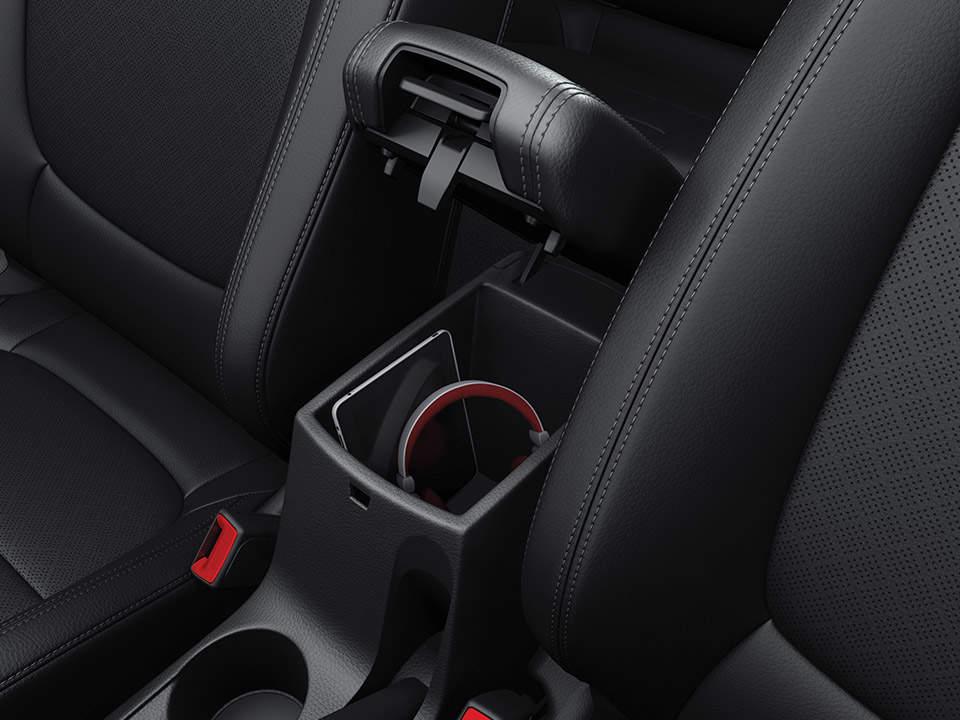 Car final Review
It doesn't matter which variation you choose: with 4 or 5 doors, the Kia Rio 2023 is a great option for those who want space, comfort and style, without giving up performance and fuel economy. With lots of infotainment and safety features, this vehicle is a top-of-market sedan for you and your family. Its nimble handling makes it the perfect car for the quick turns and detours that are part of modern life in the city streets.
Choose the right plan for you
Monthly plans
Get a car on a shorter monthly basis
Learn More
Dealership certified cars
Easy monthly payments
No salary certificate
Affordable one-time starter fee
Fully digital subscription process
View inventory
Subscribe to Own
Buy a car with zero loan and no interest.
Dealership certified cars
Easy monthly payments
No deposit
Swap, pause or cancel anytime
Fully digital subscription process
Only in Saudi Arabia.
Frequently asked questions about Kia Rio
What are the color options available in Kia Carens 2023?

4-door: Clear White, Snow White Pearl, Silky Silver, Ice Wine, Urban Grey, Fiery Red, True Green, Smoke Blue, Azure Blue, Aurora Black Pearl. 5-door: Clear White, Silky Silver, Urban Grey, Signal Red, Most Yellow, Deep Sienna Brown, Smoke Blue, Platinum Graphite, Aurora Black Pearl.

Why are the advantages of leasing a Kia Rio instead of buying it?

Benefits of leasing usually include a lower up-front cost, lower monthly payments compared to buying, and no resale hassle.

Are the prices on the website the total that I am going to pay?

The price you see in the website includes VAT and all the fees associated with having a car. The only fees you will pay separately from this include fuel, parking, toll fees, and any traffic fines you may incur during your subscription.
invygo Tech FZ LLC | info@invygo.com