Telluride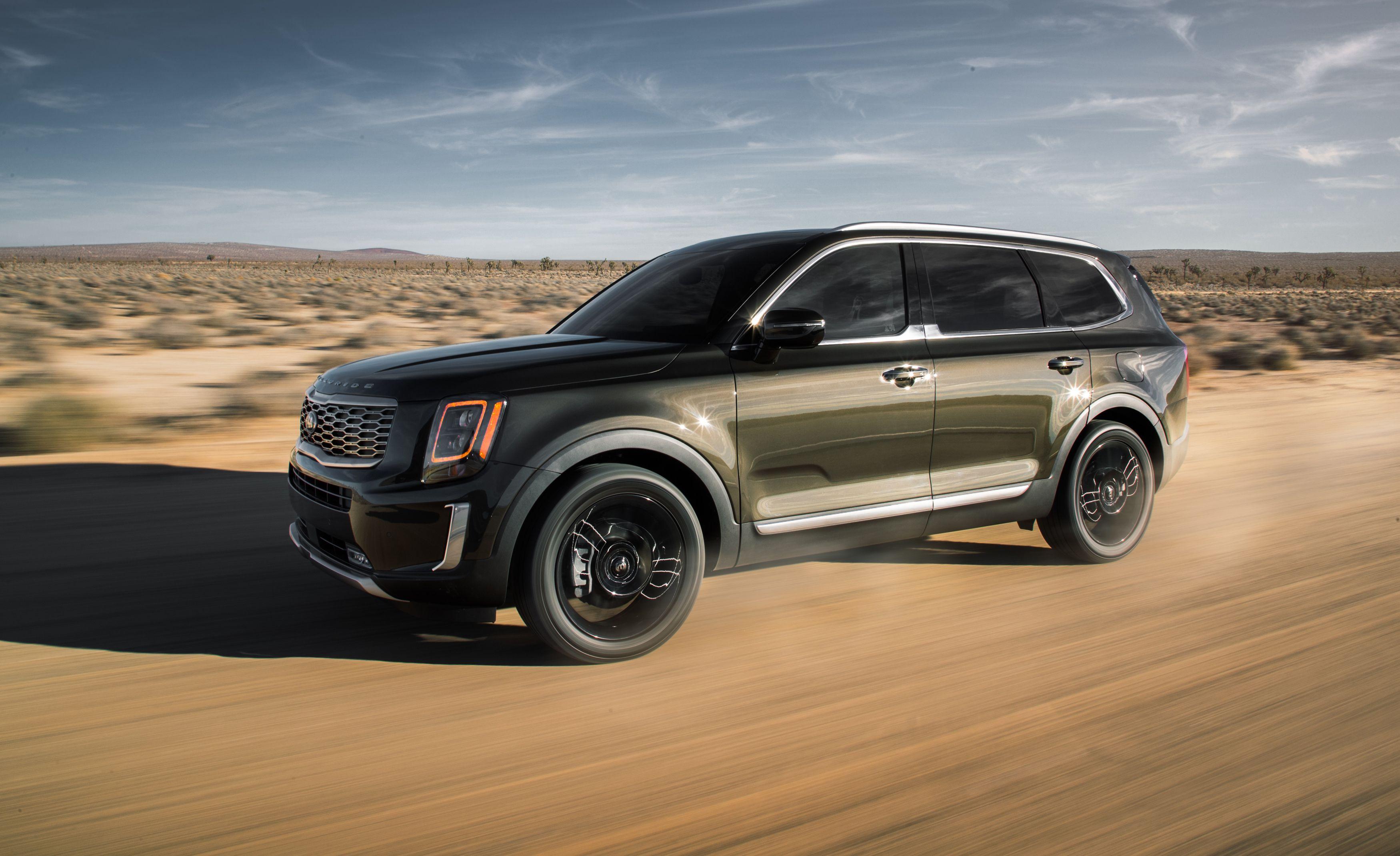 Kia Telluride 2023
Price and specs in Qatar
Est arrival: Coming soon
For more information
Contact us
Kia Telluride Price & Specifications in Qatar - 2023
With a refreshed grille, redesigned headlamps, and a new front bumper, Kia Telluride 2023 is Kia's largest and most premium SUV. With adequate space for 7 to 8 people, the vehicle stands out on the tracks due to its size: 5.001mm of length, 1990mm of width and 1750mm of height. The exterior design is really eye-catching, and the interior offers incredible comfort and robust technology. So it's perfect for those who want a premium vehicle that offers massive road presence, and large space for your loved ones as passengers. The price range is between 119,000 and 175,000 QAR.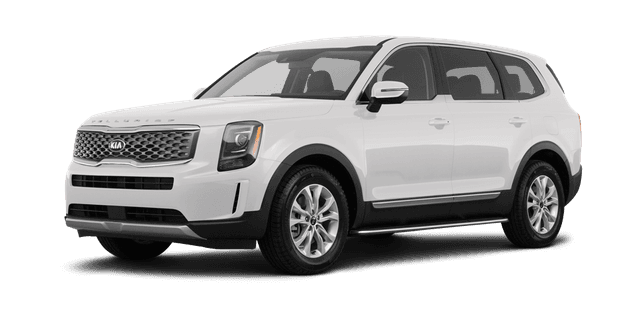 Front wheel drive

18-inch alloy wheels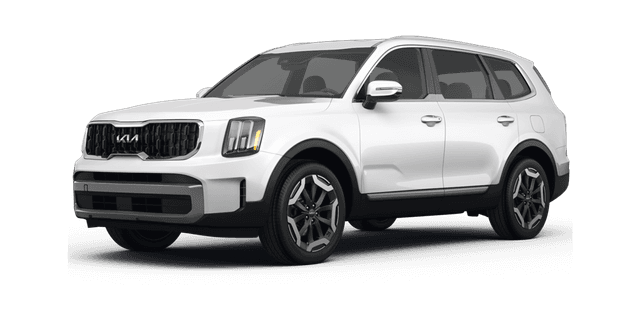 All wheel drive

18-inch alloy wheels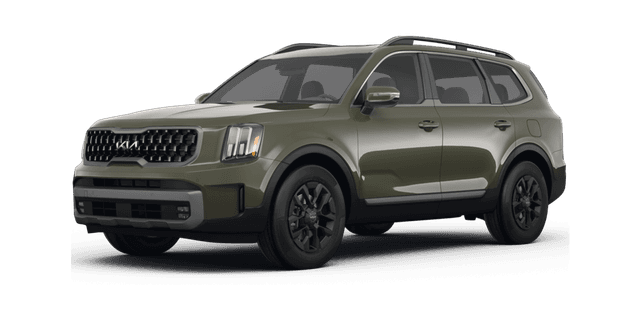 All wheel drive

20-inch alloy wheels
Kia Telluride Kia Telluride 2023 Interior and Infotainment
Kia Telluride 2023 interior and infotainment confirms its luxury. The vehicle has a 10.25-inch TFT LCD display, 12-speaker Harman Kardon Sound System, wireless smartphone charging, USB charging ports in every row, dual-pane sunroof system, Bluetooth connection and more. The safety features include Forward Collision-Avoidance Assist (FCA), Safe Exit Assist (SEA), Head Up Display (HUD), Lane-Sensing Technologies, Electronic Parking Brake with Auto Hold, and lots of drive modes options.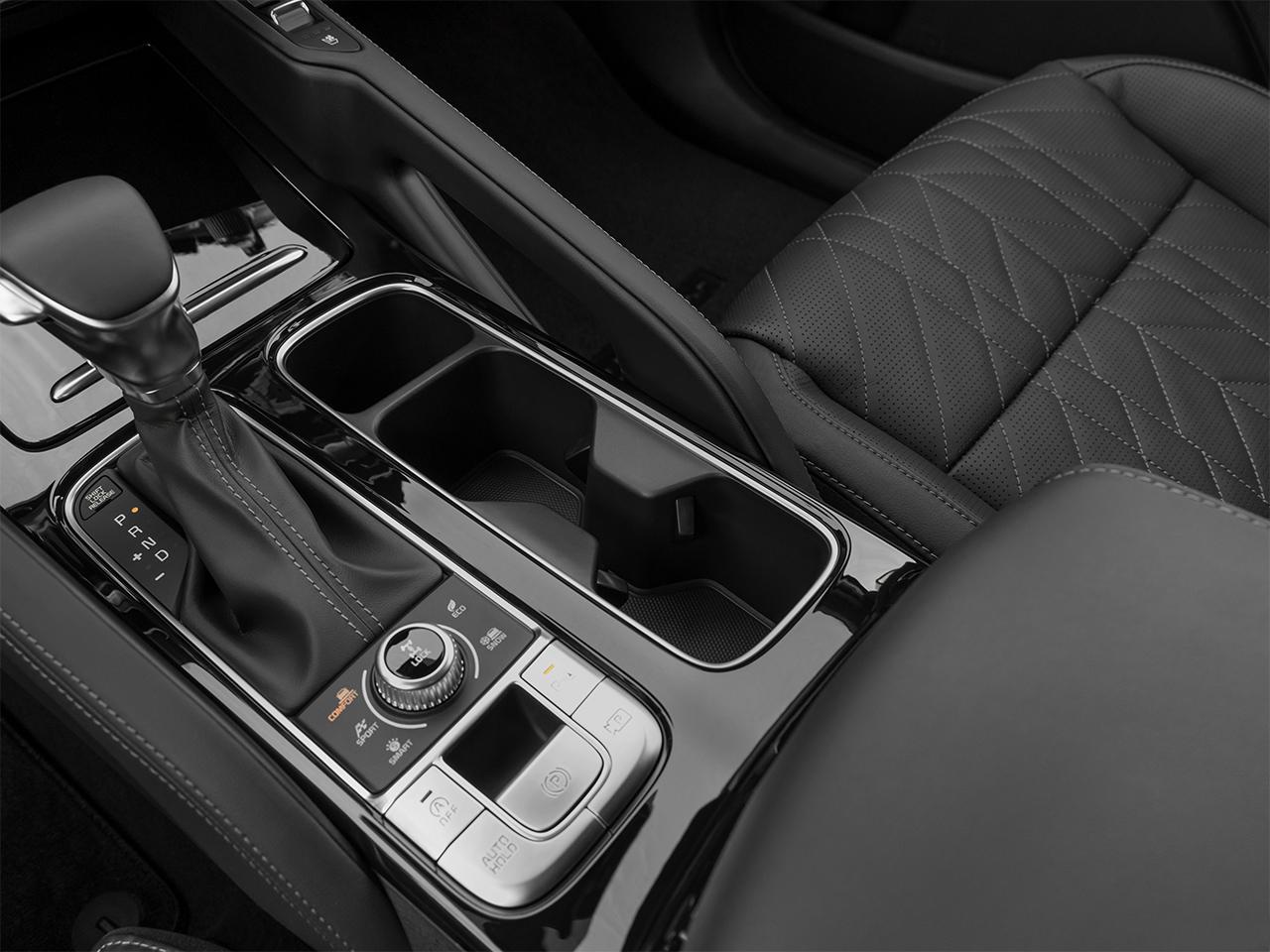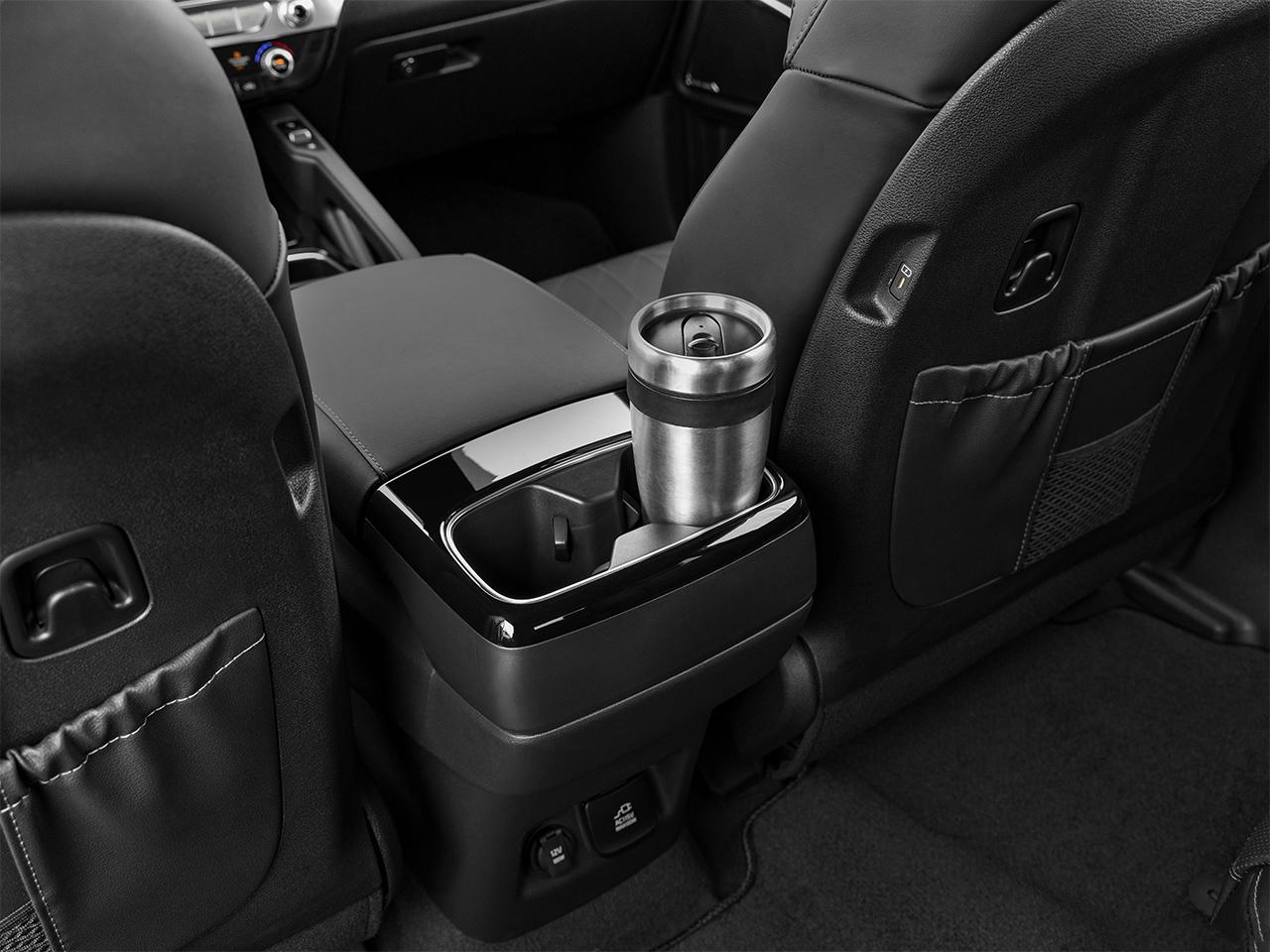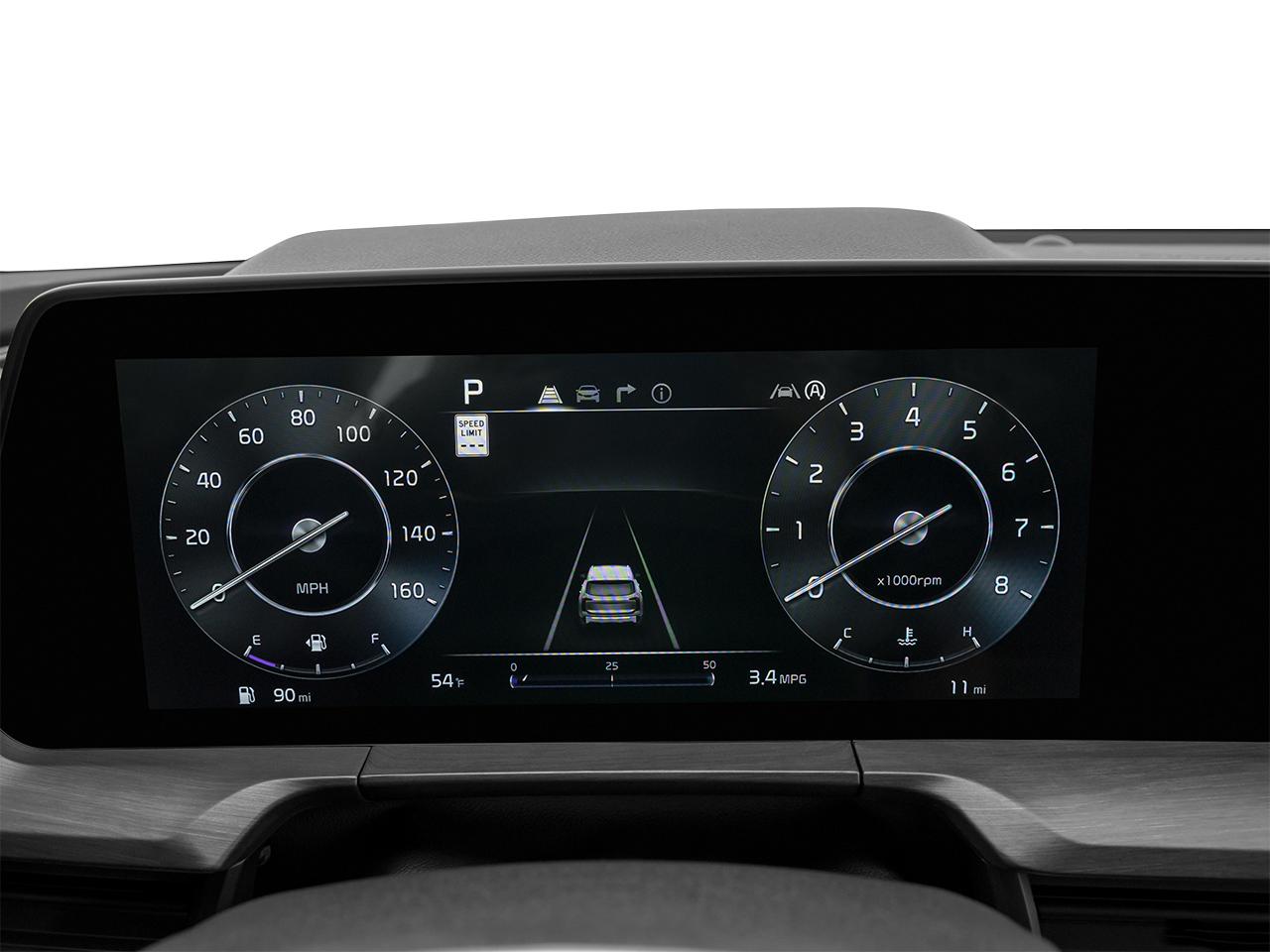 Car final Review
Big inside and out, Kia Telluride 2023 offers an excellent engine performance and ride quality, along with great safety features, ample space and maximum comfort. This is the perfect car for premium drivers and families, attracting attention on the road with its design and high-quality material.
Choose the right plan for you
Monthly plans
Get a car on a shorter monthly basis
Learn More
Dealership certified cars
Easy monthly payments
No salary certificate
Affordable one-time starter fee
Fully digital subscription process
View inventory
Subscribe to Own
Buy a car with zero loan and no interest.
Dealership certified cars
Easy monthly payments
No deposit
Swap, pause or cancel anytime
Fully digital subscription process
Only in Saudi Arabia.
Frequently asked questions about Kia Telluride
What is the power output of Kia Telluride 2023?

Kia Telluride 2023 has a 3.8-liter V6 engine that produces 291hp of maximum power and 355Nm of maximum torque.

What are the color options available in Kia Telluride 2023?

Snow White Pearl, Gravity Grey, Sangria Red, Ebony Black, Everlasting Grey, Sparkling Silver, Dark Moss and Black Copper.

Why are the advantages of leasing a Kia Telluride instead of buying it?

Benefits of leasing usually include a lower up-front cost, lower monthly payments compared to buying, and no resale hassle.

Are the prices on the website the total that I am going to pay?

The price you see in the website includes VAT and all the fees associated with having a car. The only fees you will pay separately from this include fuel, parking, toll fees, and any traffic fines you may incur during your subscription.
invygo Tech FZ LLC | info@invygo.com